The new laws in Australia have changed and now we can provide a 20% tint for passenger windows located behind the driver's seat
Car Window Tinting
Home Window Tinting
Office Window Tinting
Anti Graffiti Film
---
What our Customers Say About Us
---
Rod was very helpful in recommending which tint to use in my home. Great service and price.

can't complain! and i really like to complain, but had no problems with the service, attention to details, right on time, gave me good advice, job looks great. i did drive past it though on the first go, missed the lane way(ha! i knew i could find something to complain about). but other than that it was a great job.

Rod is the most professional and kindest person. I really appreciated his prompt response to my request for a quote. I can't wait for our windows to be tinted. I will be telling all my friends especially on Facebook.

Tinted the Windows on my triton and I'm absolutely satisfied with the service workmanship and extremely competitive price. Will recommend Rod to all my friends.
---
---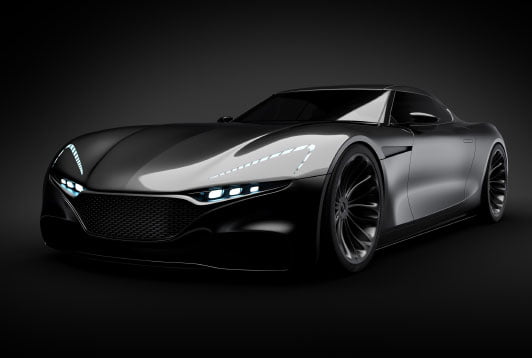 State-of-the-art manufacturing capabilities make it possible to deliver a film that offers unprecedented heat rejection, increased glare control and outstanding UV rejection. With several different shades to choose from, this nano ceramic film will keep the inside of your car significantly cooler, for ultimate driving comfort. You'll also be driving in style and get all the privacy you need.
Features and Benefits:
Advanced ceramic technology rejects up to 96% of infrared rays
Total Solar Energy Rejection up to 65%
Blocks more than 99% of skin-cancer-causing UV rays
SPF 285+
Signal-friendly so it won't interfere with mobile phones, GPS navigation, satelite radio and other electronic devices
Increased safety--keeps shattered glass together
Helps reduce fading
Rich black colour, minimising uncomfortable glare
Many shades available from dark to light, accommodating any driver's preference
Limited lifetime warranty
---
Film Options and Performance
| Product Name | Visible Light Transmittance | Visible Light Reflectance (Exterior) | UV Light Blocked | Total Solar Energy Rejected |
| --- | --- | --- | --- | --- |
| CERAMIC VORTEX 45 | 43 | 6 | >99 | 51 |
| CERAMIC VORTEX 35 | 38 | 6 | >99 | 52 |
| CERAMIC VORTEX 25 | 24 | 6 | >99 | 56 |
| CERAMIC VORTEX 15 | 15 | 5 | >99 | 60 |
| CERAMIC VORTEX 5 | 5 | 5 | >99 | 64 |
Performance measured on 1/8" (3mm) thick clear glass.
---
Home Window Tinting
---
Window film installed on our home you can save significantly on energy costs, maintain a safer and more comfortable home and reduce interior fading. Once it is installed.

With natural sunlight comes unwanted heat and hotspots, which can really affect your overall comfort and make for a less inviting atmosphere. House window tinting can reject up to 79% of solar energy – providing you greater temperature stability and comfort while reducing solar heat gain and bothersome glare.
---
---
Office tinting is a must in this world of climate change the summer is hotter and longer and UV and glare are a problem. Window tint can lower all of these things and lower the cooling bill as well the best tints can reject 60% to 80% of heat and 99% of UV. And your company can save $$$ on the power year after year. If its heat glare or security we have a solution to your problem
---